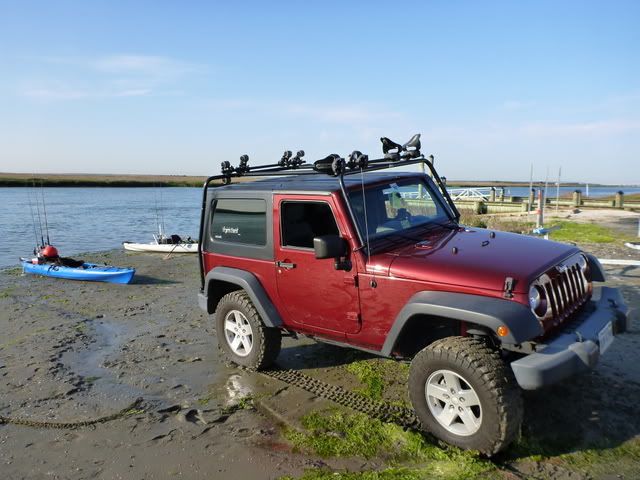 I called Kevin and we made plans to head out for a lesson in sight casting Stripers. We paddled to the hunting grounds and began looking into the murky water. Kevin quickly stands up but I am still not confident enough to stand and fish out of my Tarpon 140. I decide I am going to buy a Wilderness Systems Ride 135 at that moment so I can hunt and not be led to fish. Soon Justin and I see Kevin Trade his paddle for his rod. He fires a couple times, he hooks up. Justin and I paddle over to pot lick some of his fish and as soon as we see the school we cast. I cast towards the left and Justin takes the right as Kevin fights his fish. I hook up first but am quickly shaken off. I began burning the lure in to recast but another Striper busts the bait and I am back on. I got my fish to the boat and leg her in, and I almost go over somehow, that still confuses me. She measured 45" and is my second citation Striper of 2012. Kevins fish measures 44 and is also good for another citation although I doubt he even reports it.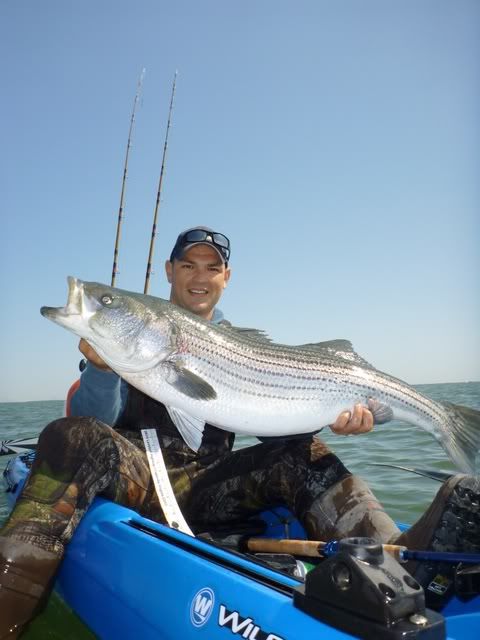 Justin Mayer is the next to hook up on top water and the entire school goes nuts when the fish pulls him close. It was like a scene out of National Geographic seeing the entire school of 30+ inchers blow up all at once. I take some pics and we move on. Justin and Kevin both ended the day with 3 and I with one.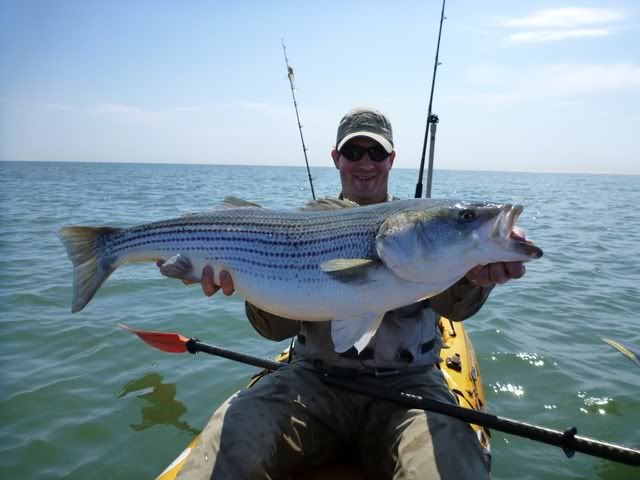 I now am the proud owner of a new olive Ride 135 awaiting it christening.
Check out
KayakKevin.com
and
Justin Mayers Fishing Fanatic
for their accounts of the day.