10/20/12
The day before the tourney I went out for Sheep and they were on fire. I caught a 23 and a 23 1/2, ran out of bait in three hours. The second a 23" jumped from my arms as Rob Choi was taking my pics, she fell on the edge of the kayak but I couldnt get a good hold of her. I then tried to toss the sheep in Robs yak but she hit him in the arm and swam back to the depths!. I wasnt all that mad (surprisingly), I have plenty of sheep pics, I do it for the thrill of the fight.
The next day was the tourney.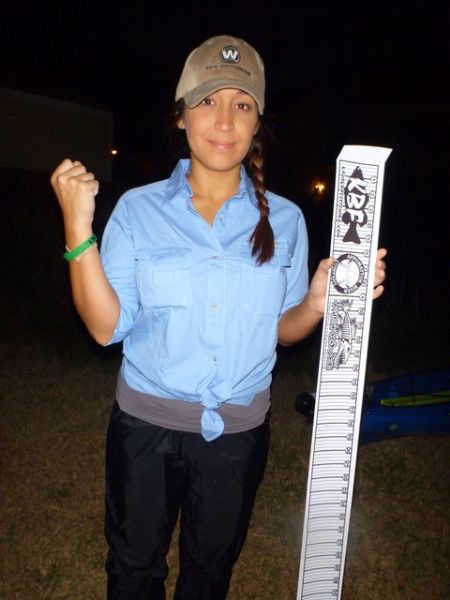 I caught an 18" trout to start the day, and Allie got a 17 right after. The wind kept blowing and Allie went in after four hours. I kept it up and ended with a 20" on a mirror.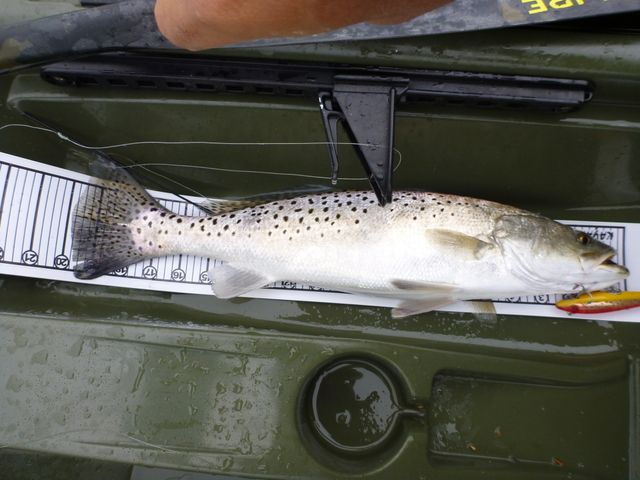 Mine was just under size to place but Allie won 4th in the Womens Div! I am so proud of her!